Department Vision
Effective Global Communicators rooted in Values with a Love for the Languages and Cultures
Department Mission
To nurture Active Learners, Proficient Users anchored in values who embrace their ethnic identities.
To develop Forward Thinkers with a global outlook and appreciation for unity in diversity
The Mother Tongue Department believes in the importance of nurturing students to learn and love Mother Tongue Languages as living languages and also appreciate the beauty of colourful cultures behind them. To engage our learners, our teachers engage in life-long learning to continuously improve our pedagogies and effective use of ICT in their lesson and assessment design.
| Teacher | Designation | Unit |
| --- | --- | --- |
| Mdm Tan Lay Teng | HOD Mother Tongue | Chinese |
| Mdm Wang Xueping | Lead Teacher | Chinese |
| Mrs Tan Woan Chyn | Subject Head | Chinese |
| Mdm Lai Meei Ju | Teacher | Chinese |
| Mdm Su Xiaoling | Teacher | Chinese |
| Mr Tham Wen Xi | Teacher | Chinese |
| Mdm Whong Tung Geok | Teacher | Chinese |
| Mdm Wong Mui Lin | Teacher | Chinese |
| Ms Wong Yin Sung | Teacher | Chinese |
| Mr Yang Peiqiang | Teacher | Chinese |
| Mr Mohamed Naguib Ngadnan | Teacher | Malay |
| Ms Nadia Sharin | Asst Year Head | Malay |
| Mdm Norhidayah Mohamed Sis | Teacher | Malay |
| Mdm Nur Shahirah Shahir Sha Hir | Teacher | Malay |
| Mdm Siti Fatimah Muhammad | Teacher | Malay |
| Mr Kim Kin Seng | Flexi-adjunct Teacher | Chinese |
| Mdm Lee Low Eng | Flexi-adjunct Teacher | Chinese |
InkRealms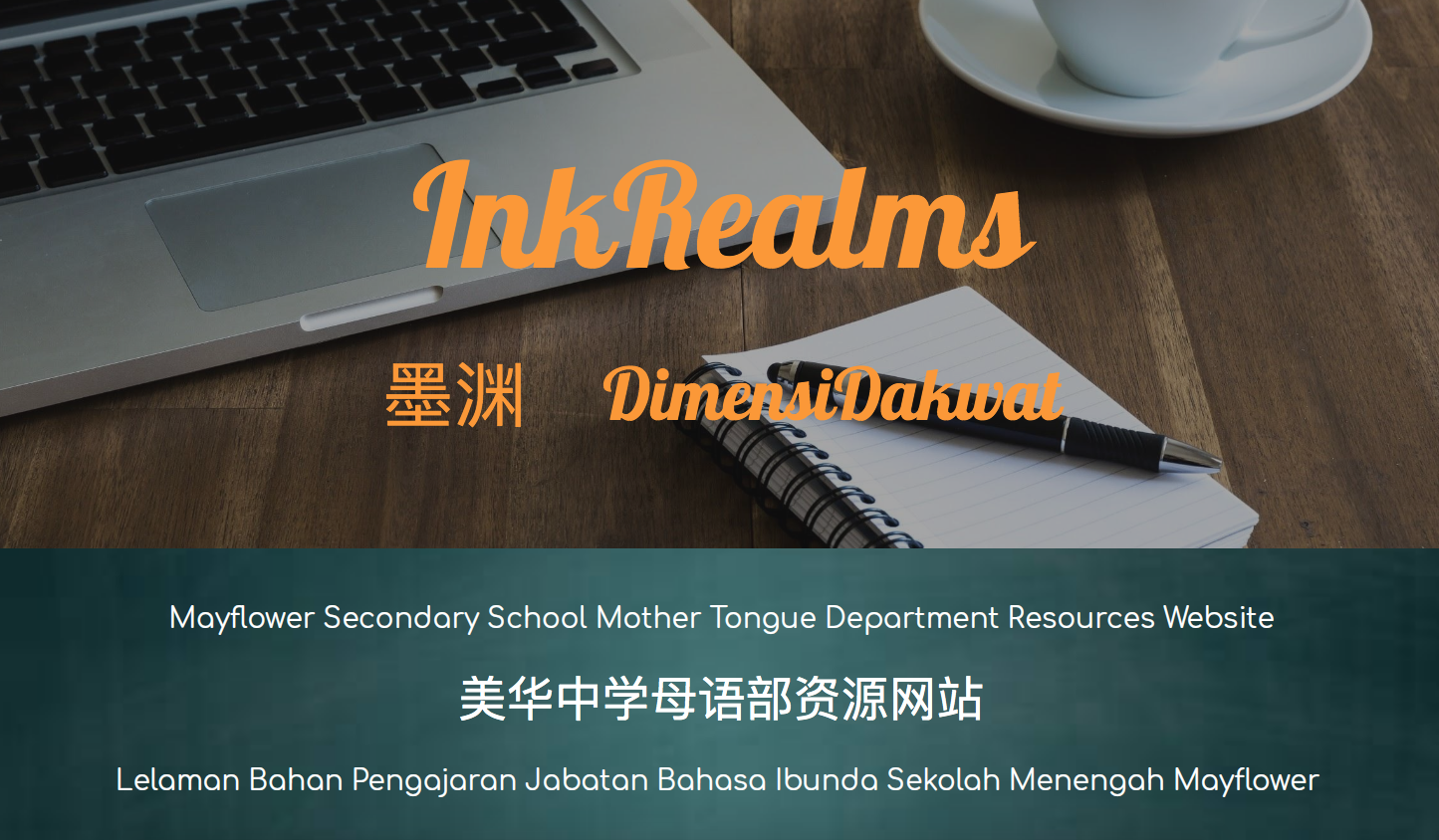 Signature Programmes / Enrichment Programmes
Chinese New Year Celebration 2022
Tiger Dance Competition 2022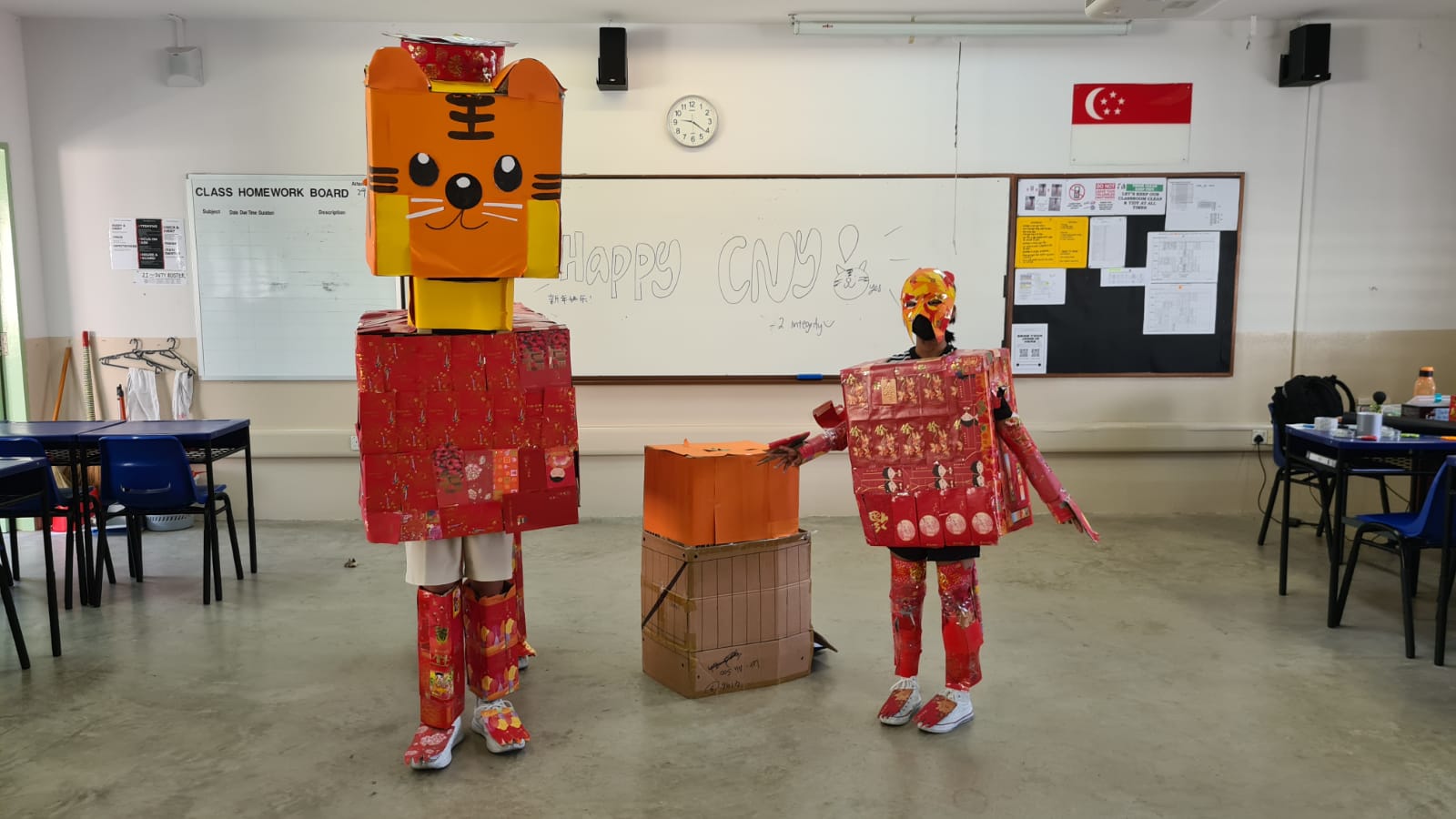 Mayflower students and staff celebrated a special Chinese New Year with our very own "Tiger Dance Competition" followed by an e-concert in the classrooms.
Sharing the Festivity with AWWA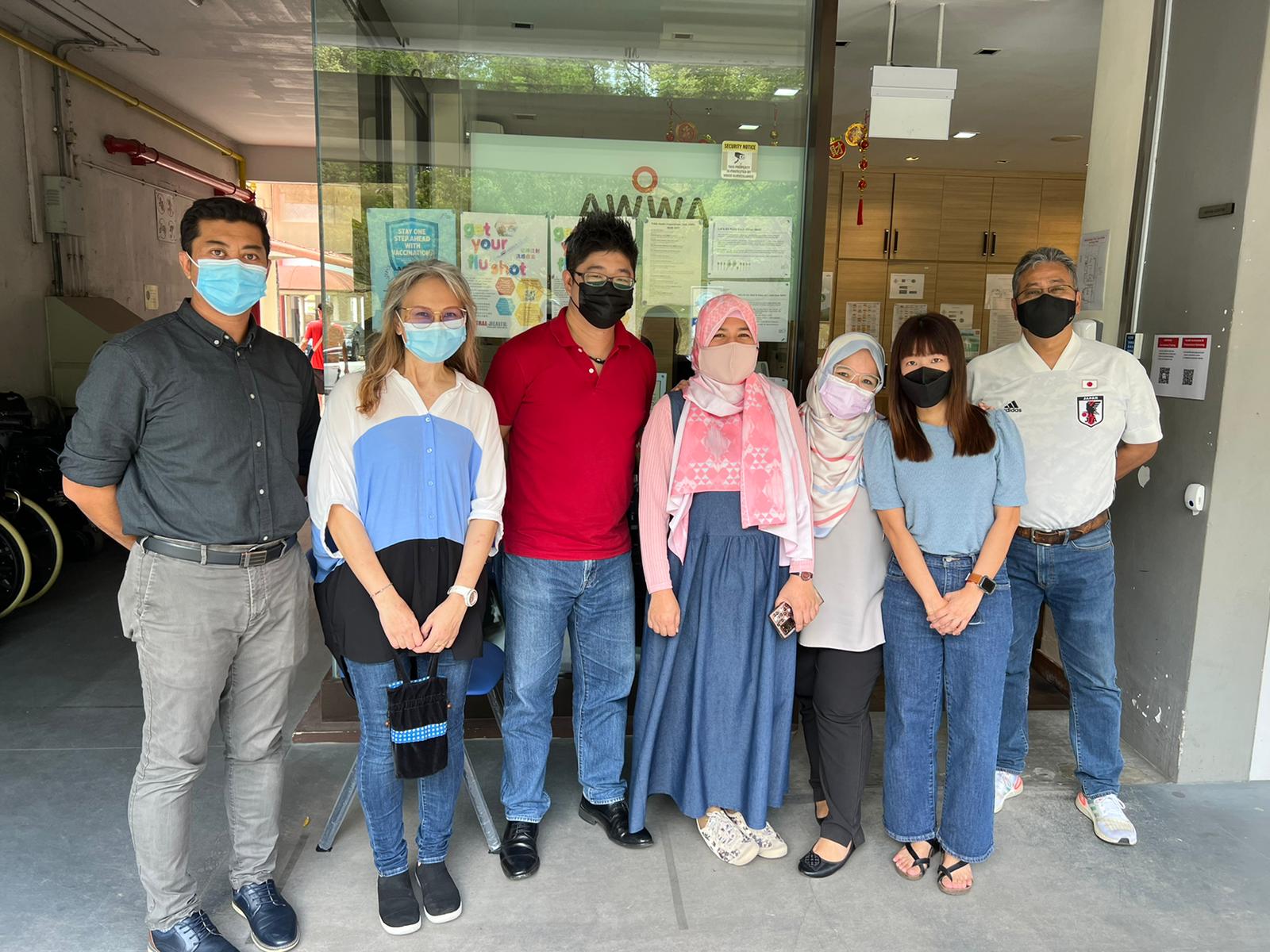 To spread our love to the community during the festive season, staff and students also rallied together for a donation drive to provide the AWWA elderly with daily necessities.
Mother tongue Language Fortnight 2022
Paper Cutting and Red Packet Making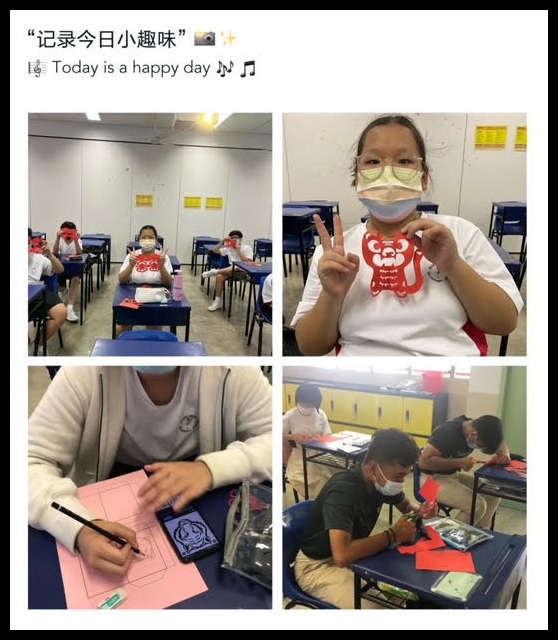 Our Chinese Language teachers conducted Paper-cutting and Red Packet-making workshops for our students while teaching them the origins of these traditions.
Malay Wedding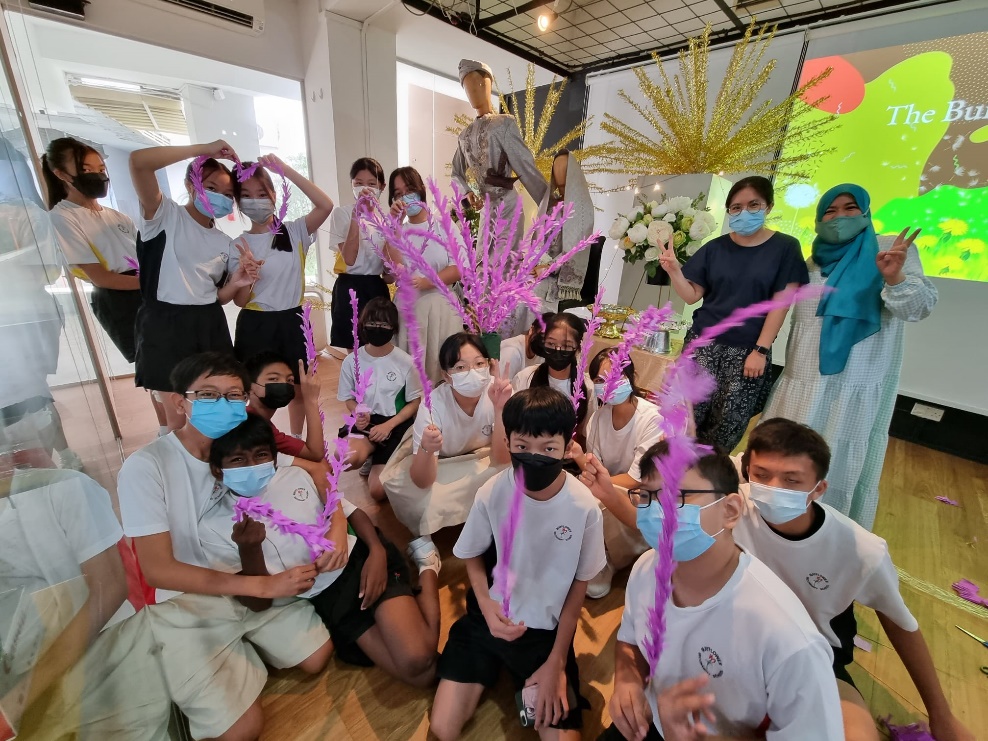 Our Malay Language teachers conducted Malay wedding craft workshops for our students while teaching them about Malay wedding customs.
Secondary 4/5 Mother Tongue Intensive Programme
Before the start of our Mother Tongue Intensive Programme for the students taking their Mid-year O Level Mother Tongue Examination, the department came together to prepare care packs for the students.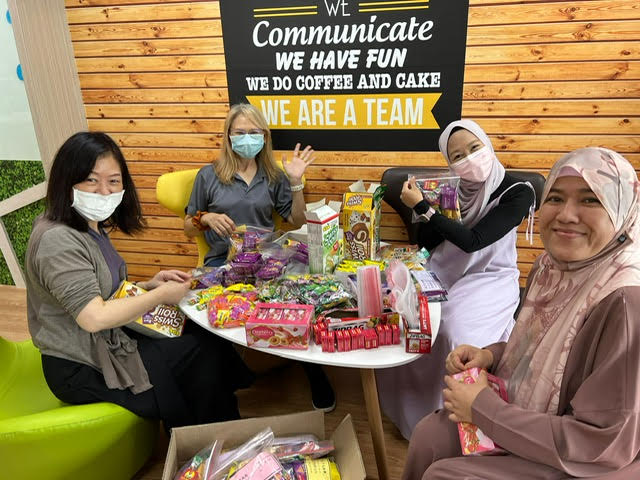 Applied Learning Programme (Effective Communication)
The MTL ALP aims to provide authentic learning experiences, riding on the foundation of language skills taught in EL ALP, based on the students' interests. The learning experiences are customised based on the profile and interests of the students, by providing them different platforms and opportunities to use the MT languages and code switch to apply the skills taught in EL ALP.
Tier 1 Programme:
Secondary 1: Reading Programme
Secondary 2: Speech and Drama
Secondary 3: Journalism and Broadcasting
Tier 2
Recital Training
Translation Skills
Debate Skills
Chinese Language Applied Learning Programme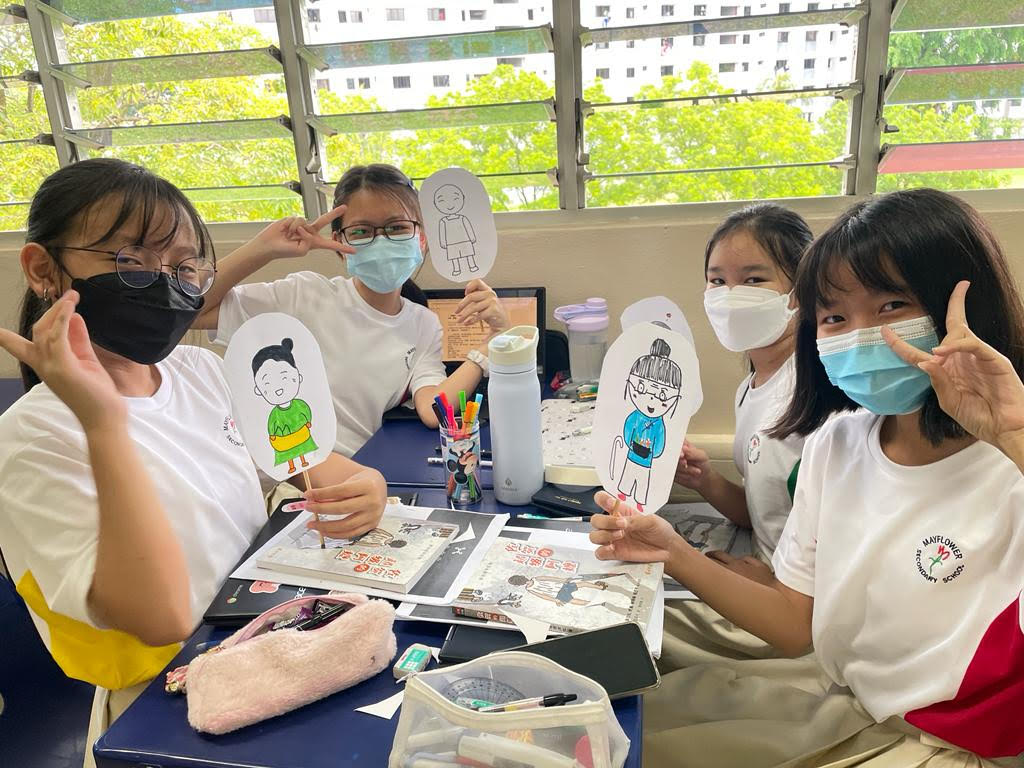 The teachers work closely with the instructors to conduct quality lessons for our students to teach them skills for reading and speech and drama.
Malay Language Applied Learning Programme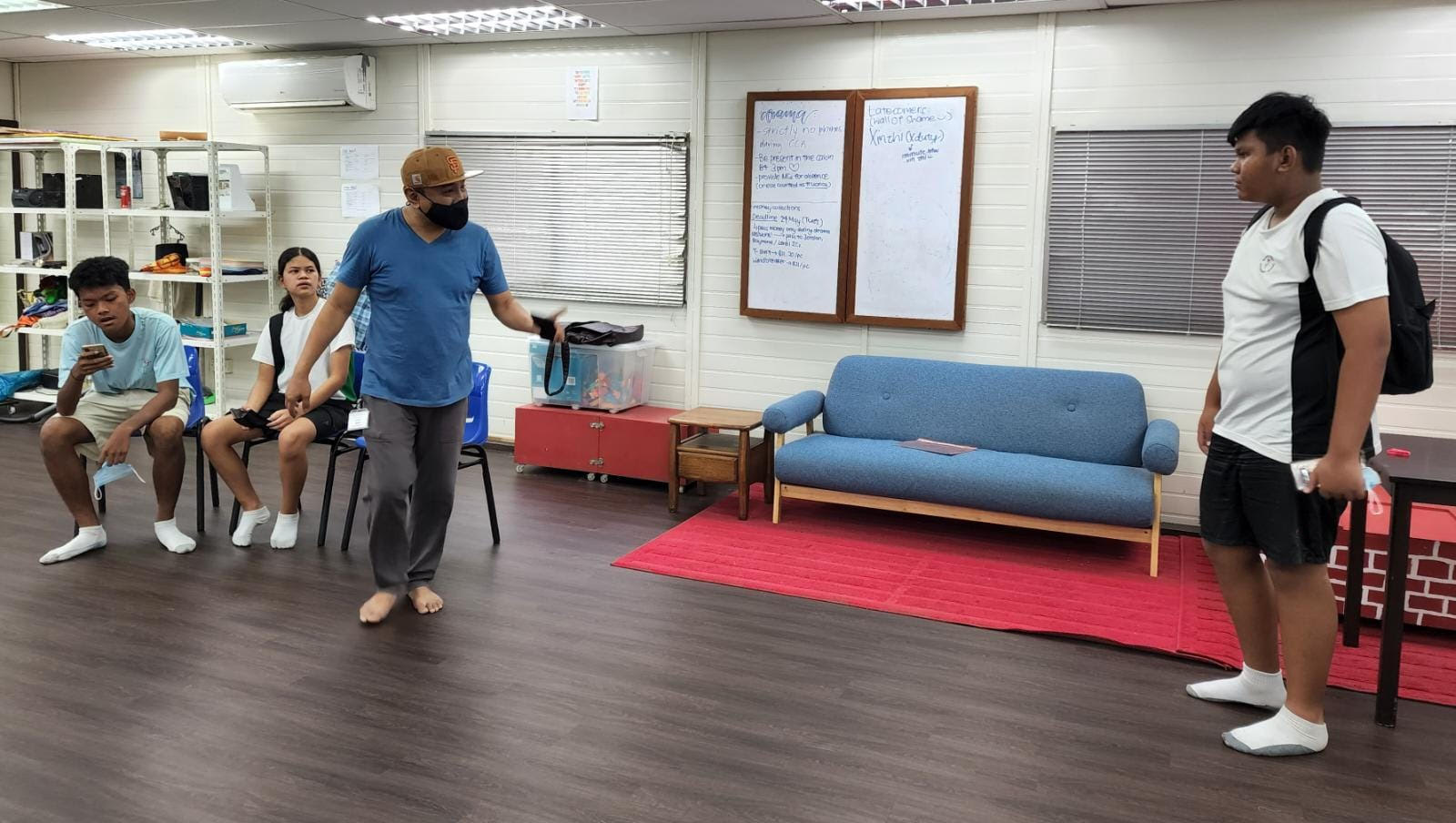 The ML Speech and Drama instructor conducted an engaging lesson for our students.
Achievements and Programmes
To enrich the students' exposure to language and culture, we designed an ALP Programme in reading, speech and drama and Journalism and Broadcasting and also held Mother Tongue Language Fortnight, showcasing the theme on Chinese and Malay weddings. We had a festive Chinese New Year celebration which includes an e-concert and engaging classroom activities for the whole school.
In 2022, we continued to stretch our students by participating in a variety of competitions. These includes:
National Bilingual Debate Competition 2022
3T National Inter-Schools Translation Competition
The 5th National Textbook Recital Competition
Sec 1 & 2 Higher Chinese students attended the ALP Tier 2 training on recital skills. Two teams and two students took part in the 5th Text Recital Competition 2022 under the Group Category and Individual Category respectively.
All participants have been awarded the Silver Award.
Individual Category awardees:
Liow Ler En 1A (2022)
Shi Yilai 2A (2022)
Group Category awardees:
Lee Xin Ting 1A (2022)
Kher Pei Xuan 1B (2022)
Yap Yu Xuan 2A (2022)
Lin Yutong 2B (2022)
Heidi Lim Kai Xin 2D (2022)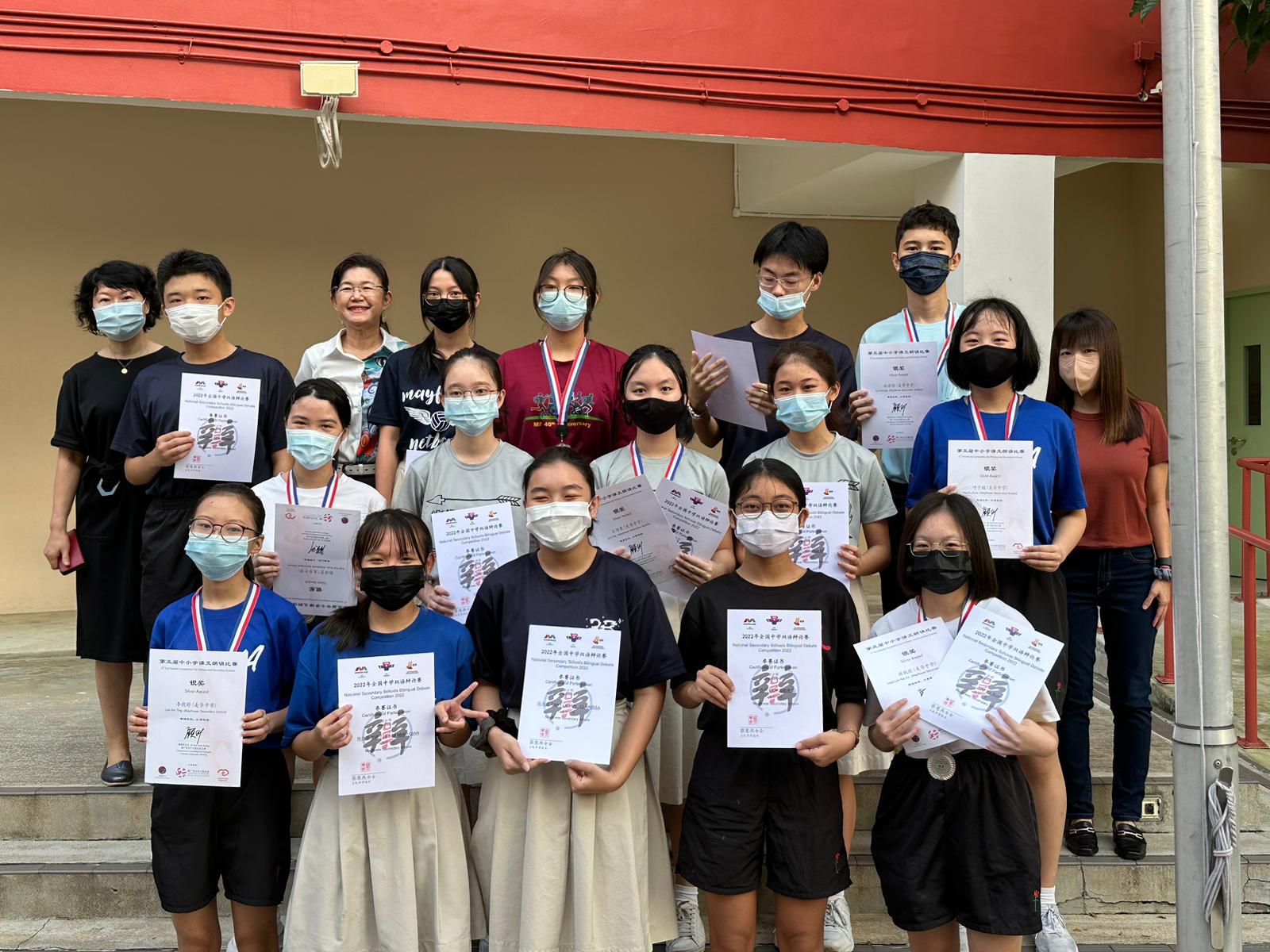 Award Ceremony - Recital and Bilingual Debate Competition 2022
To strengthen students' critical thinking skills and develop their interest in debate, they have trained and participated in the National Secondary Schools Bilingual Debate Competition. They honed their bilingualism through the sharpening of their critical thinking and rebuttal skills.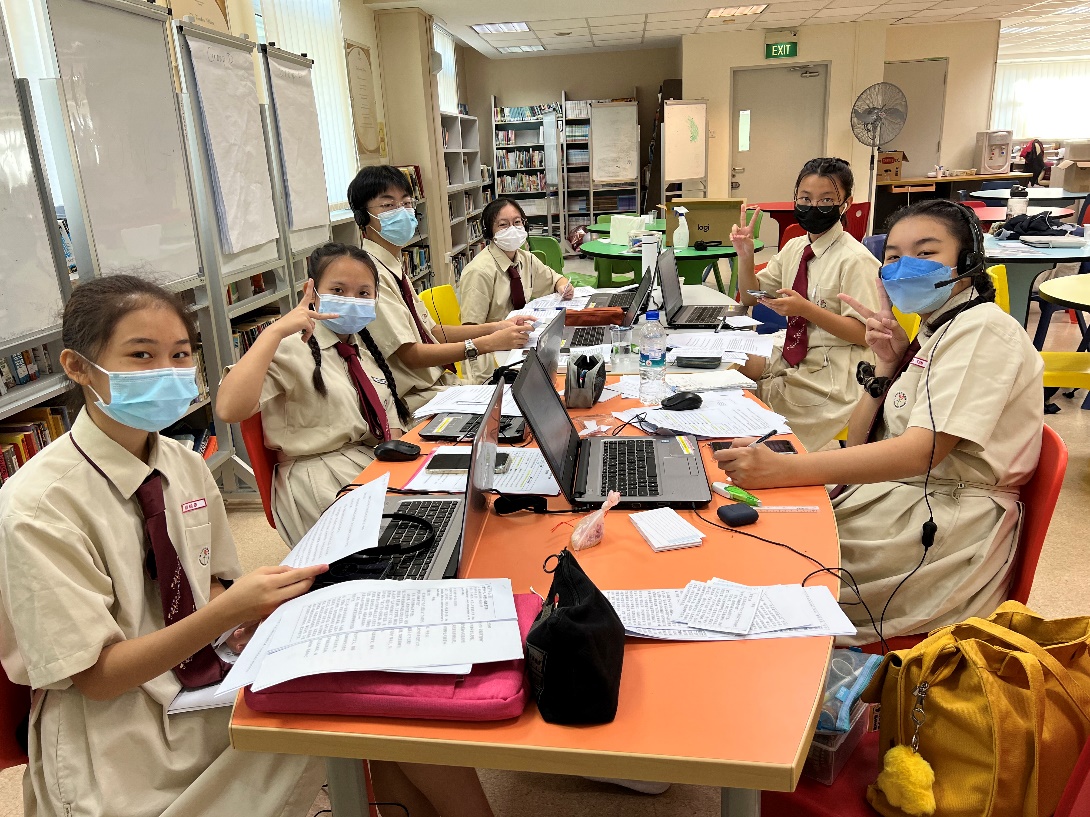 3T ML Translation Competition
Our school sent three Sec 3 Express students for 2022 National Inter-Schools Translation Competition. This annual competition aims to promote bilingualism in our students.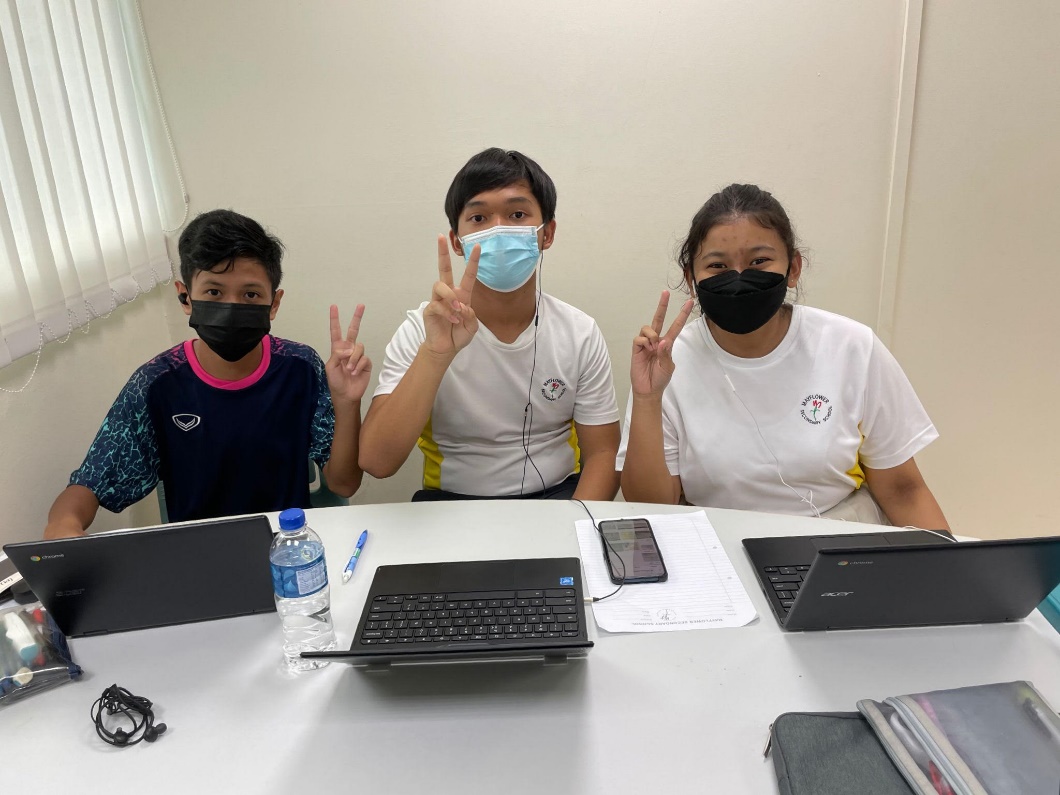 Photo
Videos